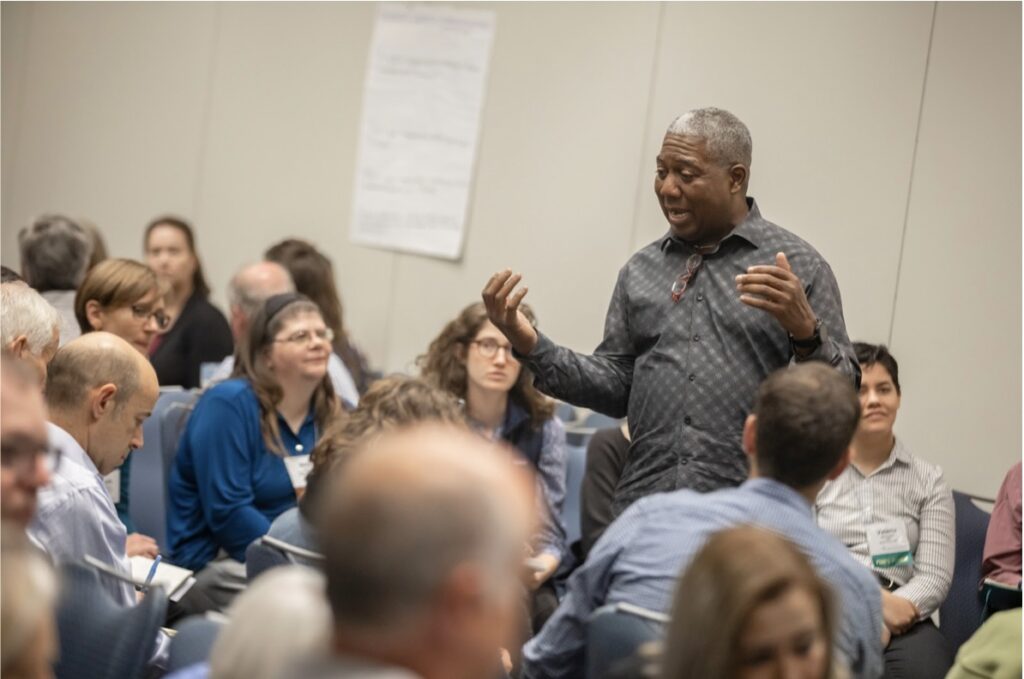 Who We Are
The launch of the Conservationists of Color affinity group was a grassroots and organic response to the lack of spaces for practitioners of color within the land conservation movement.
After spending over a year in conservation's dominantly white spaces, Zoraida Lopez-Diago found herself constantly in white-led and dominated conservation and environmental spaces. Within these spaces, decisions concerning key issues related to public health, economic development, access to open space and local economies in communities of color were being made, yet there were no Black, Latino, Indigenous and/or People of Color (BIPOC) community leaders or decision makers at the table. Zoraida often tells a story of being in a room of nearly one hundred conservationists from Connecticut and New York, including major metro areas, and being the only person of color. Both her presence and right to be in these spaces were often questioned.
This event, and many that happened prior to this instance, led Zoraida to create a series of posts on LTA's Learning Center in hopes of not only finding other BIPOC conservationists but also building a network and safe space where BIPOC could support one another.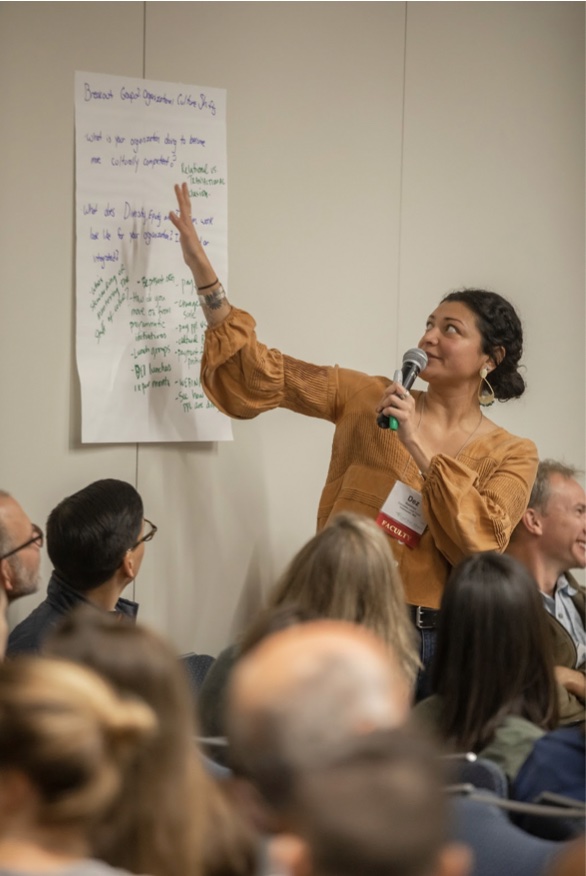 In early 2019, Zoraida Lopez-Diago and a team of five practictioners of color: Amie Schiller, Dez Ramirez, Karena Mahung, Mavis Gragg, and Sam Cook developed and launched the Conservationists of Color affinity group, formally kicking off at Rally 2019 in Raleigh, North Carolina.
We hosted a well attended networking happy hour, announcing their formation and welcoming other people of color to the group. We presented at Rally 2019, and a crowd of over 100 attendees, including the highest leaders of the Land Trust Alliance, filled a room for our workshop, " A Seat at the Table: Advancing Our Commitment to Diversity and Inclusion".
We also hosted the first ever reception for conservationists of color and allies at Rally with more than 130 people in attendance, sparking great networking and a hunger for more similar events.

Following Conservationists of Color's kickoff in 2019, our group has gained traction growing to more than 300 members as of March 2022.
Conservationists of Color have presented workshops at the Land Trust Alliance's New York State Plenary, the Society of American Foresters' National Convention, presented a Land Trust Alliance webinar, and taught another workshop at Rally 2020.
---
---
Drop Us a Line…
Interested in joining Conservationists of Color? Have a question you'd like to ask? Fill out the form below, or send us an e-mail at: Conservationistsofcolor@gmail.com